The U.S. Census has
finally
gotten around to including households' computer and Internet situations in its annual
American Community Survey
. The first release of 2013 ACS data came out on Thursday, and it included responses to
this question series
(h/t
Pew Internet
):
So here's the Cleveland headline: About 51% of Cleveland's households still didn't have "fixed" broadband accounts (i.e. cable modem, DSL, satellite, etc.) in 2013. And
even counting mobile devices
, 45% of the city's households didn't have broadband Internet accounts.
Using the new ACS data, I worked up a quick chart of the distribution of Cleveland's "broadband haves and have-nots" by household income: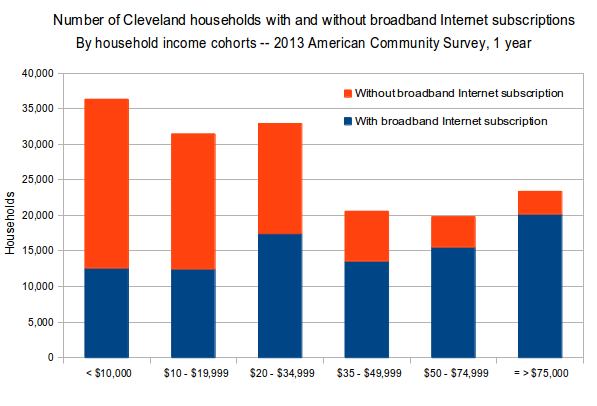 Pretty revealing, yes?
(61% of Cleveland households had incomes below $35,000 in 2013.)